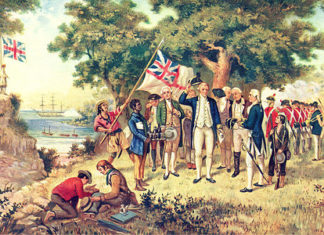 Emperor Trump made an announcement on Monday which was worthy of our race. Like in so many areas, Trump is getting us back on track to where we were by the late 60's before the...
Two years ago on the Easter long weekend thousands of ordinary Australians took to the streets to give those who love our country a voice. In sixteen different towns and cities, mums and dads, grandparents...
The push for equal gender representation has moved in the last 18 months from the business arena, to employment in areas women generally don't have an interest in nearly as much as men (eg.,...
For those who aren't up to speed, YouTube have been stopping ads on content they deem "offensive". In fact, there were recent leaked screenshots that indicate quite a strong Leftist bias when it comes to...
Originally published August 3, 2016. You see all kinds of unusual in the city. The other day, I saw something unusual, but increasingly common. I was walking behind two transgender women. Not to be confused...
This transcribed exchange between Lana Lokteff, Faith Goldy and Lauren Rose was taken from the Red Ice TV video 'Dear Cucks Only One Kind of Nationalism Will Save the West'. Lana Lokteff: I want to...
Last year I posted a quick response to the hysteria surrounding the election of Donald Trump. I headlined that post, 'Why Trump is Not Hitler, & Why American Evangelicals Are Not German Christians'. My...
Editor's note: This article was originally published on November 4, 2017. A pattern is emerging from Lucas Rosas' series of articles on the Marxist extremists leading the protests around Australia: whether it is refugees,...
Sam Dastyari is a traitor, and the vultures are circling. His stocks have fallen so sharply that even Australia's Newspoll Prime Minister can sniff an easy kill: "The Prime Minister savaged Senator Dastyari for sharing...
So Tim Soutphommasane, the Racial Discrimination Commissar with the unpronounceable name, was very upset about the media coverage of Milo Yiannopoulos during his recent Australian tour. The very well remunerated diminutive political policeman was ropeable,...
We know where this leads. When you are the member of a group which is singled out by the establishment for systematic dehumanisation, it is only a matter of time before atrocities are carried...
In this second part of the conversation between The XYZ's David Hilton & David Hiscox, and former Antifa member Shayne Hunter, Shayne is asked what it was that led him out of Antifa. What follows...
Jael the wife of Heber We of the Christian church have lost the culture wars. The tables are turned, and we are in the minority. Our views are officially 'outdated'. We can no longer act, or...
Why should you care about the Spanish Civil War? Short answer? Because somewhere out there, there's a little rich kid arts student with a black mask in his wardrobe who wants to smash your head...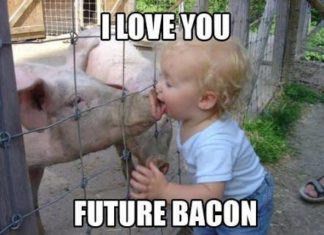 Michaiah Israeli sociologists this week published dramatic findings linking bacon consumption to spontaneous combustion. Deliberate Spontaneous Combustions (DSCs) form the majority of all cases of spontaneous combustions, and have increased globally over the last 50...
In this episode of Frequently Asked Questions, David Hiscox and David Hilton interview Shayne Hunter, a former member of Antifa Brisbane. Shayne recently triggered Aussie leftists by pointing out that Antifa is a cult, and...
Originally published October 2017. Here at XYZ it's fair to say we sometimes take issue with the way the mainstream media chooses to report on the extreme left. In some ways with the group that chooses...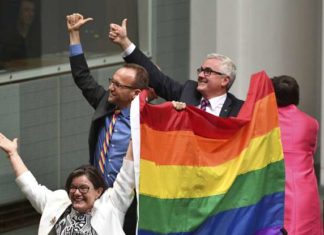 Courtesy of Rod Lampard on Facebook: https://www.facebook.com/permalink.php?story_fbid=10210750424103061&id=1423542163&comment_id=10210750432183263&notif_id=1512681253390872&notif_t=comment_mention You can visit Rod Lampard's website at http://www.rodlampard.com/
The XYZ crew has had a lot of fun today. Lucas Rosas' excellent article on the Australian MSM's bizarre reaction to Milo Yiannopoulos was shared on Facebook by the man himself. Speaking of crazy, many readers...
Richard B. Riddick The legislation of same sex marriage is quite the victory for our public broadcaster. No doubt they are breathlessly brainstorming new and exciting ways to present (and influence) the news. Naturally, they...