In this second part of the conversation between The XYZ's David Hilton & David Hiscox, and former Antifa member Shayne Hunter, Shayne is asked what it was that led him out of Antifa. What follows...
Jael the wife of Heber We of the Christian church have lost the culture wars. The tables are turned, and we are in the minority. Our views are officially 'outdated'. We can no longer act, or...
Why should you care about the Spanish Civil War? Short answer? Because somewhere out there, there's a little rich kid arts student with a black mask in his wardrobe who wants to smash your head...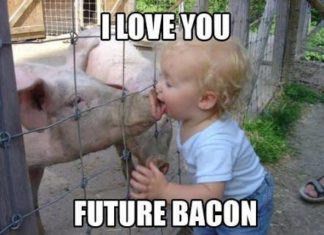 Michaiah Israeli sociologists this week published dramatic findings linking bacon consumption to spontaneous combustion. Deliberate Spontaneous Combustions (DSCs) form the majority of all cases of spontaneous combustions, and have increased globally over the last 50...
In this episode of Frequently Asked Questions, David Hiscox and David Hilton interview Shayne Hunter, a former member of Antifa Brisbane. Shayne recently triggered Aussie leftists by pointing out that Antifa is a cult, and...
Originally published October 2017. Here at XYZ it's fair to say we sometimes take issue with the way the mainstream media chooses to report on the extreme left. In some ways with the group that chooses...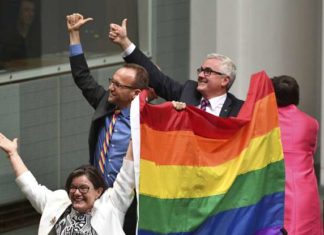 Courtesy of Rod Lampard on Facebook: https://www.facebook.com/permalink.php?story_fbid=10210750424103061&id=1423542163&comment_id=10210750432183263&notif_id=1512681253390872&notif_t=comment_mention You can visit Rod Lampard's website at http://www.rodlampard.com/
The XYZ crew has had a lot of fun today. Lucas Rosas' excellent article on the Australian MSM's bizarre reaction to Milo Yiannopoulos was shared on Facebook by the man himself. Speaking of crazy, many readers...
Richard B. Riddick The legislation of same sex marriage is quite the victory for our public broadcaster. No doubt they are breathlessly brainstorming new and exciting ways to present (and influence) the news. Naturally, they...
Matty's Modern Life has been DEFAMED! Don't worry, it's truly hilarious. As is Failfax Media's attempt at mudslinging over Milo. Watch as Matty rips apart Left wing fools and hypocrites and we are introduced to a...
The most amusing part of having Milo Yiannopoulos visiting Australia for me hasn't been the shows themselves, the Communists rioting outside, or the hysterical screeching from pearl clutching Greens politicians behaving like elderly Victorian...
I am glad the promoter of the Milo event in Melbourne has shot down the idea of paying the $50,000 police bill, which would effectively amount to a tax on free speech. From ninemsn: "Promoter...
An anonymous reader sent us this email today. We feel it is quite appropriate to award it the Quote of the Day: "I come from a country where our most productive young years were marred...
You know you're living in the best timeline when a gay Jew Nazi with a black husband is making middle-class white commies with purple hair fight with tradies about free speech on the streets...
Earlier this year I was interviewed on the Dingoes podcast where I had a somewhat tumultuous exchange with the main host. We disagreed over the cost of living for the average Australian in Sydney...
Back in August, US Attorney General Jeff Sessions told the media that the Department of Justice he leads was investigating unprecedented numbers of leaks of classified material. At the time of the media conference, full...
When will the leftist violence end? Tuesday night seven protesters were arrested after attacking attendees at the Milo Yianopolous Sydney event. In this video you can clearly see a mob of about forty attacking a group...
Jael the wife of Heber Last night I went down to the barricades to brave the crowds of antifascists and see Milo speak. I had bought a ticket to the 10:15 show, and arrived around...
Matty's Modern Life attended Milo's Melbourne talk with David Hiscox and vlogged it for everyone to enjoy. There was even a special appearance from Clementine Ford, but that's not how you say it in her...
My write-up of last night's Milo event in Melbourne is tracking nicely, and has generated plenty of discussion. I made a big deal of my one bone of contention - Milo's disavowal of ethnic...