Israel Folau has made the completely unremarkable statement that bushfires are a sign of God's punishment on Australia for enacting homosexual marriage into law and engaging in the genocide known by the weasel word...
WARNING: This article contains a graphic image. None of theme are straight, white, able-bodied men. It really is as crass as that, but it is an observation we make in response to a cynical decision made...
Feminists recently went on QandA and had an absolute shocker when asked a very poignant question; they proceeded to respond both honestly and tellingly. We can now be in no doubt where feminists and the...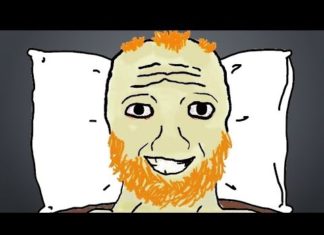 Didact wrote an article about the big new thing in the world of young men on the internets which is called, No Nut November. The perennially unshaven Paul Joseph Watson has a short video...
Roger Stone, the masterful agent provocateur who had a big part in helping get President Donald Trump elected in 2016, has been found guilty on all counts in a "WikiLeaks hacking case": Associated Press reports: Roger...
Mike Rusade The Western Australian state election in 2017 was widely thought to be a simple win for the Labor party. Years of Liberal party mismanagement, scandals, and some high profile undemocratic practices essentially decided...
Gab is for now one of the freest places on the internet. No platform is perfect but if you want real information about what is going on in the world, or even your own state,...
This episode started off with Tim Wilms and his co-host from Trans Tasman Talk, Dieuwe de Boer. Yours truly turned up after half an hour and continued the deconstruction of Ben Shapiro's straw manning...
"It is difficult to get a man to understand something, when his salary depends on his not understanding it." Upton Sinclair wasn't right about much. He was a socialist, after all. But he was...
Here is The XYZ Quote of the Day, posted by a commenter on Facebook in response to Adam Piggott's article "The Australian fires are the fault of us all". "This is a picture I took...
Mark Moncrieff Do you remember.. when I wrote about 11 million Victorians? In that I said that if that takes place 'It will reach Geelong, Ballarat, Seymour and Warragul making them all suburbs.' In Wednesday's...
Last week I wrote about how forest mismanagement in Australian forests has created an artificial water crisis. But the decision not to actively manage forests and to let forest debris and scrub build up...
David Hiscox argues that Joker is a thoroughly Marxist and anti-white Movie, while Mark Moncrieff of Upon Hope and Melbourne Traditionalists makes the case that the movie only makes sense if the vast majority...
Noel Ignatiev, the Jewish Marxist "Critical Race Theory academic" who infamously stated "treason to Whiteness is loyalty to humanity", has died at age 78: Los Angeles Times reports: Noel Ignatiev, a former steelworker who became a...
Last night our discussion of Blair Cottrell's trial in the Victorian County Court, Daniel Andrews' wilful betrayal of the Victorian people to China and a Sydney Council's decision to scrap Australia Day celebrations were...
Mark Moncrieff When I was born in 1970 there were 3 million people living in Victoria, today that number is 6 million. The Victorian State Government has recently released a report Victoria in Future in...
Premier Daniel Andrews recently signed Australia up to Chinese State project the Belt and Road initiative. On the surface it's about building vital infrastructure, but the more you look into it the more it looks...
I have fond memories of the Cold War. Probably because it coincided with my childhood. I remember seeing engorged commie missiles trundling across Red Square on our tiny TV in the corner of the living...
While reading the Sunday Herald Sun after work this morning I came across an article titled 'Facebook is still spreading anti-vaccination ads, recommending groups after promised crackdown'. It reinforced some of the points made...
Australia has had mass unemployment for several decades. We have also had mass immigration for several decades. We are always told that immigration boosts the economy and creates new jobs. Why then do we...