On Saturday, August 11, some of the most earnest leftists in Melbourne will be holding the Melbourne Anarchist Bookfair at Brunswick Town Hall, on the corner of Sydney Road and Dawson Street, Brunswick. They...
Magnus O'Mallon It's no secret that the arts belong to the left. The progressive agenda dominates everything from student art exhibitions to Hollywood. With this arsenal of painting, film, music and literature, the progressive agenda...
This whole global warming thing sure is looking weird these days. https://twitter.com/weatherzone/status/1008853657570299904 https://twitter.com/meljmaddison/status/1008804891735683072 Must be a 'pause' in the carbon inferno I guess. Either way, it's brass monkeys around near our place these days. I had to put...
Every time I get into my car and drive down the road I assume that every other driver that I encounter is a blithering idiot with barely the mental capacity to work out how...
On last night's livestream we discussed the motion passed by the Federal Council of the Liberal Party to sell the ABC. We focused on countering arguments put forward by conservatives who, despite acknowledging the...
I'm finding it increasingly difficult to contextualise any of today's news stories, parsed as they are through the polarising lens of the legacy media; to make matters worse, it is almost impossible to have...
Italian Interior Minister Matteo Salvini has told two of Soros' orc transport ships to BTFO or else. They're now sitting off the coast of some shithole country that Hillary Clinton blew up because she was...
A favourite game of what-if historians is to ask the question, "If you had a time machine, and you could only remove one of the worst mass murderers of the Twentieth Century, whom would...
Here is an interesting article by Chris Kenny in the Australian: "Let's be clear, the Singapore summit happened because of Trump's bellicose rhetoric and hairy-chested interventions. "His aims were the same as those espoused by previous...
Nazi's are often called 'far-right' by the establishment but is it actually true? In this video Matty looks at the policies of the National Socialist German Workers Party as well as what they did...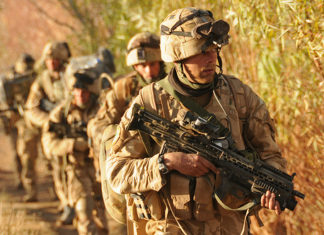 Samuel Medici There has been some stir in the media of late in relation to alleged war crimes committed by Australian Special Forces in Afghanistan, and much like the claims of those who reduced our...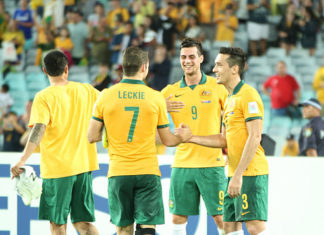 A brave Socceroos team has lost its opening match against.. ah who cares great headline tho It's your XYZ. Photo by leerd1
Austria has stated that it will be closing seven mosques and expelling imams from the country. The actions are based on a law from 2015 preventing religious communities receiving funding from overseas. So far two imams...
On some Wang podcasts, Vic's dick jokes serve as an entree. Last episode, they very happily lasted the entire meal. This episode is like a cross between the dick jokes and Inception, in that...
This is part I of a two-part series on Mystery Babylon. The first part looks at what Mystery Babylon is, and in the second part we will look at where it came from and...
The Iconoclast explains in a video that the main impetus for starting a YouTube channel was his experience of being in Paris on the day of the Charlie Hebdo massacre, and being mugged by...
Editor: In news which we are totally not making up, the Diversity Council of Australia actually believes it has found a more effective way to brainwash people into swallowing their SJW nonsense: "Nudging is based...
Another day and another victim-by-accusation in the cultural witch-hunt that is defined as progress. In this age of #MeToo, comedian and ABC darling Tom Ballard has been accused of some wrongdoing from an aspiring...
During my morning musings in the shower, alongside getting distracted by a fine specimen of a man in the mirror, I was reminded of a story that at first glance makes the reader have...
Tamara Cincik is a feminist SJW activist / fashion designer based in London. She is part of a movement that says that: Women don't need men Brexit is bad and Islamic mass migration is amazing ...