Last week a Facebook page was set up for Fraser Anning's Conservative National Party.  The proposed party is currently going through the submission phase with the Australian Electoral Commission. The XYZ published a brief article...
This article was originally published on 26/11/2016. Unless perhaps you live in the Mesolithic Period in an outback Aboriginal community, you will no doubt have heard of the City of Fremantle's recent decision to move...
The Media's number one duty is to find the truth and to tell the truth, but the modern Mainstream Media now refuse to do this when the truth doesn't suit their narrative. They will outright...
The Gilette controversy assumes that something is intrinsically wrong with men and that something must be done. The idea that nothing is wrong with men is in fact wrong as any man with half...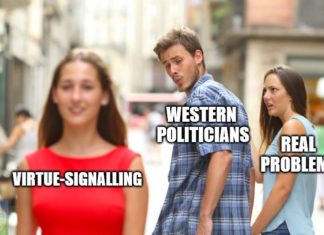 It happened again, another psycho loser has been arrested in relation to the death of another young woman walking home alone at night in Melbourne; this is a terrible tragedy. All life is sacred...
A man had the possibility of looking at himself introspectively in the mirror and deciding to make better choices. Instead, he committed murder. It likely started with giving a woman unwanted attention. Then he...
Transgender ANTIFA groupie Evie Amati appears to be getting 9-years for attacking random 7-Eleven customers with an axe: Evie Amati has been sentenced to nine years in prison for attempted murder after randomly attacking two...
David In some of my previous articles, I have discussed groups such as the Socialist Alternative and the Chinese government initiative, the Confucius Institute. In this article, the final aim of these various groups and...
High time preference Black Republican Senator Tim Scott has come out swinging at White Nationalists (because imbuing the 61.3% White Americans who constitute the majority of tax-payers is "evil" for sustaining the 12.3% of...
Are Gillette the Best a man can get? Their latest ad campaign goes hard on sending you a message they consider to be the most positive one possible. I just wanted to show my appreciation...
Theresa May went down to a historic defeat on her Brexit bill night, the worst suffered by an prime minister in living history. Today she is doing the right thing and stepping down...
Tim Wilms from The Unshackled joined us on Monday night as we continued our dissection of the St Kilda Nazi Beach Party Saturday week ago. Key topics included: Facebook employing Charlottesville tactics, censoring independent...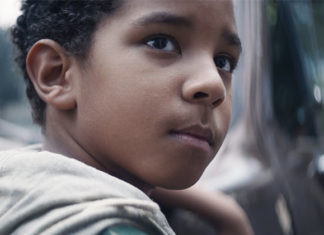 Back in the good old days, and I mean that sincerely, the mere rumor or suggestion that a man might be a pillow-biter would have been enough to see him at serious risk of...
Remember when you were a kid at the movies, how excited you'd get when, at the moment when evil seemed all-powerful and all hope seemed lost, the hero would find a last deep reservoir...
Since listening to the jailhouse podcast LIVE from Seg with Christopher Cantwell (host of Radical Agenda and former political prisoner) and Jared Howe (host of So To Speak), I've become an engaged listener and...
The lying media is still pushing the 'St Kilda Nazis' meme hard. Like, really hard. Even in the toy department at Kmart. The horror. It's not just Nazis that are popping up everywhere and scaring neurotic Melbourne mothers,...
Can we #NukeMelbourne yet? From the Herald Sun: "Hundreds of protesters have gathered outside the State Library of Victoria to protest against last weekend's far-right rally in St Kilda, that shocked and "disturbed" onlookers with the...
So some Saudi dream teen flashes her cleavage on Twitter and the Australian Canadian government lets her into the country: While on a family holiday in Kuwait she ran away from home because her father...
For far too long the Australian political farce involved giving the voters a choice between a six and a half dozen. The two major parties had similar underlying political agendas, which despite various window...
On Saturday 5 January Australian Patriots stood up and demanded action on the problems created by multiculturalism, and for the government to listen to the wishes of the people. It was a peaceful rally where...