The 2019 Australian Federal election is over and the Liberal National Coalition won. This goes against every single poll prediction and those who wanted an ALP victory are not happy. Let's go through just some...
A comment on last week's hawt chicks & links from a reader with an unpronounceable name: "In a world where we continue to experience labor shortages I might agree with Carlson, but the future we...
It has been a beautiful few days since Saturday's federal election drinking the sweet tears of leftie anguish at the shock loss of the Labor Party. The Australian people have rejected hard socialism and...
An article published yesterday in the New York Times by Waleed Aly got me thinking that your XYZ needs to bring back the "Wally of the Week". Waleed writes: "Ahead of Australia's general election on...
With a couple days to reflect on Saturday night's election, our main takeaways from the Liberal win were: Australians have rejected hard socialism and climate change propaganda. We have made the most of having...
The Other McCain has an interesting piece about James Charles, a teenage homosexual makeup influencer, whatever the hell that is, whose career got torched this week due to infighting, bitching, and general backstabbing in...
I'm of the opinion that the globalist garbage in Australia's radical Left are about to learn the truism of "Be careful what you wish for, you might just get it". MSN presstitute Rohan Smith at...
With the close of another election the political landscape of Australia has once again been reformed and it is time to endlessly debate the implications. Within this context it is also perhaps correct to...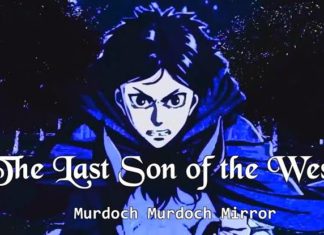 Three more years, Sons of the West in the Great South Land. https://m.youtube.com/watch?v=zdELnWgv0P8
Not sure how XYZers went on Election Day 2019, but I managed to get a healthy sunburn while enjoying myself in the process. From 8am to 6pm on election day I was dishing out...
In 1982 the largest environmental campaign in Australia's history took place in protest at the planned hydroelectric dam on the Franklin river in Tasmania. The protest drew people from all around Australia and it...
Senator Fraser Anning Many people have been asking me why my I am recommending that my supporters give their preferences to the Liberal Party when the Prime Minister, Scott Morrison, has directed the Liberal Party...
Pauline Hanson has taken aim at Fraser Anning and called him a mean word, that she used to get called, in a desperate attempt at winning a few votes back from him. She's likely upset...
The XYZ has just confirmed that we will have Fraser Anning live on air for a livestream which starts at 11:30 am AEST. We will have the full Uncuckables crew of Tim Wilms, David...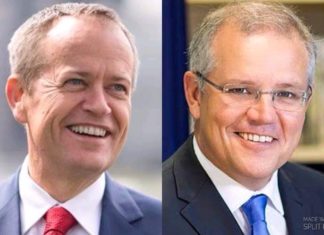 Today Australia will vote on whether they want hardcore socialism right now or for the slow steady boil to continue. There is a glimmer of hope in that if the Liberal conservative party wins...
It was a big episode last night. Neil Erikson came in and had a rigorous discussion with James Fox Higgins over whether it is ok to march into a so-called "church" full of degenerates...
Bob Hawke died last night. The ABC has gone off. Bob Hawke is crucial to how the left sell the myth of the Labor Party to normie Australians. The Labor Party has been for full...
A couple of weekends ago I attended Britfest at Moonee Ponds Bowling Club. The concept was to celebrate British culture in Australia and to acknowledge our deep ties to our Mother Country. Throughout the course...
As the 2019 Australian Federal Election campaign draws to a close and the people head to the official polls we need to look back at the last 6 weeks and discuss what it all...
I recently sat down with Rita Mazalevskis, the number two Victorian Senate Candidate for Fraser Anning's Conservative National Party. She is a banking victims advocate and strongly supports another Royal Commission into the banks and...