Last week a speaking tour by aboriginal conservative Jacinta Price sparked a backlash from far left activists in Coffs Harbour, who colluded with the local council and ABC radio to attempt to keep her...
Anna Charlotte There's never not a time when the "oppression" of Indigenous people is not a hot topic. Like the 24/7 propaganda blasted from every media outlet, white guilt over Aboriginal "marginalisation" is forced down...
The fit young men of British and European stock have been demonstrating this weekend why we are the master race. Whether it is Joel Selwood doing his best impersonation of a Roman Legionary, or...
You're about to get blasted with the message that you need to go and die for freedom against China fam. Federal Liberal MP Gladys Liu has refused to condemn China's activity in the South China...
We had two guests on last night, young political firebrand Samraat Joshua Grewal in the first hour and Simon Roache of the South African self defence organisation Suidlanders in the sencond hour. With Samraat we...
The leafy electorate of Chisholm in Melbourne's east has been swamped with Asians. Naturally both the Liberal Party and the Labor Party fielded female Chinese candidates in Chisholm at the recent federal election for...
Oxfam recently released a study that hilariously claims refugees would be great for the economy. They are wrong, laughably so. To watch this video, follow the link to BitChute. https://www.bitchute.com/video/aBJYQ6CIC1tr/ To bypass geoblocking, you can download the Dissenter...
Most people who're cognisant of the world around them know that White Nationalists have been cast as "terrorists" by the kosher globohomo system. White Nationalism in the current year being defined as anyone who wants to...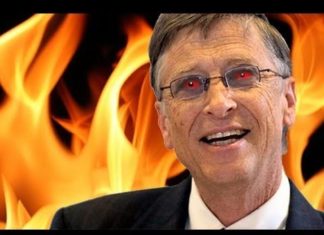 The climate change scam is an end of the world death cult with the added bonus that its leaders know how to stop the impending apocalypse if only we would just bow down to...
YouTube grew to the number 1 video hosting and sharing site in the world by allowing people to post what they wanted and watch what they enjoyed. It let people decide what ideas were popular...
In June this year Donald Trump called off a retaliatory strike against Iran after it had shot down a US drone. Hitting Iranian military targets would constitute an escalation which could have led to...
Originally published August 27, 2017. There are certain topics that you're just not meant to write about if you want to maintain a respectable readership. The holocaust, the moon landing, UFO's, chemtrails and secret lizard...
The Australian has put together a series of investigative pieces into the life of alleged Christchurch incidenter Brenton Tarrant. While it compiles a very useful checklist of red flags - his parents divorced...
Since the beginning of the dedicated and coordinated liberal assault on Western Civilization in the 70s, the limp and ineffective conservative defense has often withdrawn to the last bastion holdout of the slippery slope...
Two crucial habits to living healthily are: Get a good night's sleep Avoid the idiot box Both are difficult when The Ashes are being played in England, but it provides plenty of fodder for analysing...
The same globohomo money that bankrolled Black Lives Matter, who are more than familiar with the crime statistics fuelling America's race war, were reported last month as looking to do away the word "felon"...
If you've been paying attention you've probably realised the Left doesn't like our country very much. And by that, I mean that the Left hates everything about Australia and will not rest until they desecrate,...
Following on with my motif for the month, it appears the liberal media are continuing to handball your humble Risperidone junkie with a psychiatric circus label a meme worth capitalising on: From the Irish Independent: Joaquin...
Originally published February 8, 2018. Seems quite a few people, especially on the right, don't like "Identity politics" much. Sky commentator and Australian columnist Chris Kenny, Former ALP leader turned awesome avatar of Aussie anger Mark...
Traitors in Britain have spent the last three years demanding a second referendum on Brexit. Yet now that Boris Johnson wants to hold a snap election - effectively a second refendum on Brexit...