Editor's note: This article was originally published on November 4, 2017. A pattern is emerging from Lucas Rosas' series of articles on the Marxist extremists leading the protests around Australia: whether it is refugees, coal-fired power generation, fake marriage or Milo, whatever the "progressive" cause, it is always the same characters leading and organising the violent demonstrations, and the link is almost always the violent Socialist Alternative. Expose them, and we can arrest Australia's slide to the regressive left.
In 2011 a meeting was held that brought together 70 grassroots organisers from the Australian refugee protest movement. Under the ALP governments of Rudd and Gillard it had become harder to get mainstream centre-left people out on the streets. In response to this a conference had been called with pro-refugee activists from almost every state and territory.
You can see the minutes of the conference with the full list of attendees here.
These are the people behind the posters that sprout like wallpaper on every university campus before the next heart-rending rally begging the heartless, evil, racist Australian public to stop caring about controlling their borders.
These are the people you see condemning Australia as an immoral country from the flickering screen of the nightly news as they rant and rave about our nation's supposed failings.
For almost two decades now these activists have made it their business to make sure the plight of those who attempt to illegally enter our country by boat has remained in the front of the public mind. They gained so much influence in the ALP that to placate them Kevin Rudd dismantled our borders, leading to a surge of tens of thousands of entrants as well as billions of dollars of our tax money wasted.
After this meeting these same people led a march of half a thousand people on the ALP National conference alongside mainstream figures such as ACTU President Ged Kearney and Labor for Refugees' Shane Prince, in order to attempt to pressure the government into moving closer to the far-left on Border Protection.
So who are these people?
The Extremists
Most of the attendees were representatives of violent left-wing extremist groups including:
Paul Benedek, founder of the Socialist Alliance's abortive attempt at an online TV station.
John Percy, [now thankfully deceased] founder of the Democratic Socialist Party [forerunner of the Socialist Alliance].
Duncan Roden Socialist Alliance member and 2011 electoral candidate for Parramatta [he got 706 votes or 1.6%].
Amanda Zivcic of Socialist Alliance.
Mel Barnes of Socialist Alliance.
Sue Bolton, Socialist Alliance councillor for Moreland who recently compared Australia day to the Holocaust.
Sian Cumberland of the Socialist Alliance.
Chris Jenkins of Socialist Alliance.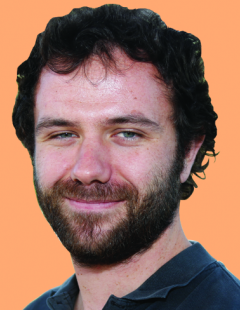 Emma Murphy of Socialist Alliance.
Peter Robson of Socialist Alliance.
Jordan Humphreys of Socialist Alternative.
Kate Doherty also of SAlt.
Diane Fields, adjunct professor at UNSW, also member of Refugee Action Coalition and SAlt.
Peter Jones of Socialist Alternative.
Naomi Farmer of Socialist Alternative.
Socialist Alternative member and "performance poet", Ben Solah.
Socialist Alternative member Declan Murphy.
Socialist Alternative member Liz Walsh.
Corey Oakley of Socialist Alternative.
Tanya McConvell of Socialist Alternative.
Cathy Lewis of Socialist Alternative.
Duncan Hart of Socialist Alternative.
Our old friend Alexis Vassiley.
Ian Rintoul, long-time member of the International Socialist Organisation and its successor Solidarity, a violent extremist organiser since the 1970's. He was co-chair of the conference panel.
Mark Goudkamp, one of the founders of Teachers for Refugees as well as an inner circle member of both Solidarity and the Refugee Action Coalition.
Richard Bailey, a Solidarity member who has been around so long he was kicked out of the International Socialists in the early 2000s during the same purge that took Ian Rintoul.
Paula Pfoeffer member of Solidarity and organiser of "Librarians For Refugees".
Chris Breen, Solidarity member and Refugee Action Coalition spokesman.
The Oddballs
Some people were clearly there to make up the numbers:
Winner of the "I can't believe he's still alive award [Marxism division]" Communist Party of Australia [CPA] personality Bill Keats.
Dan Hanford of the International Workers of the World [IWW] Anarchist group.
Marxist theorist Marcus Roberts.
The Lawyers and Academics
Some attendees had no obvious membership of any of the attending extremist groups but did have very interesting connections of their own to mainstream polite society:
Edwina Lloyd, a lawyer and colourful character notorious for representing people smugglers pro-bono, failing as ALP candidate for the seat of Sydney in 2015 and being a convicted Cocaine dealer. She co-chaired the conference panel with Ian Rintoul.
Nick Reimer, a senior lecturer at the University of Sydney and contributor to the Guardian famous for participating in and then publicly defending anti-Semitic protests as well as being a spokesman for the Refugee Action Coalition.
Dr Jemima Mowbray of UTS; as well as helping to organise the conference she's also an activist for the Refugee Action Coalition.
Mai Hansford, a senior lecturer in public communication at the University of Technology Sydney.
Nour Dados a Research Associate at UTS who really doesn't care for Andrew Bolt.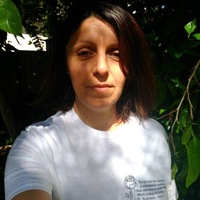 Claire Parfitt, Lawyer. Former Sustainable Agriculture Campaigner at Greenpeace Australia Pacific and current PHD candidate who got her 15 minutes of fame in 2015 by climbing up on the roof of Tony Abbott's electorate office.
Julian Gormly, Barrister with Seven Windeyer chambers who was admitted to the bar in 2003 but was still writing articles for the Socialist Alliance newspaper Green left Weekly in 2010.
What does this mean?
The minutes of this meeting being available online is a great opportunity to look behind the curtain. Rarely can you see such blatant evidence of how establishment figures in academia and the legal profession have banded together with groups that ultimately want Australia to be destroyed.
Socialist Alternative, Solidarity and the Socialist Alliance all call for violent revolution to overthrow the Australian state. They call for the destruction of the Australian parliaments, courts, the armed forces and police. They openly call for civil war to impose totalitarian Marxism.
Many of these attendees, especially Ian Rintoul, are quoted regularly by the Australian media. Guess how often their extremist views get mentioned?
While there are non-extremist left wingers in the refugee movement such as lawyer David Manne and professional creepy-man Kon Karapanagiotidis, they are obviously quite happy to work with people who can only be described as dangerous lunatics.
There's no better example of the links between the more mainstream leftists who campaign on Refugee issues and the extreme left, than the fact that according to another publicly available email, originally the panel was to have included one Pamela Curr. Ms Curr was then a Brunswick based Greens member and repeat electoral candidate who now works as the campaign coordinator for the far more mainstream [and better funded] Asylum Seeker Resource Centre.
If you want to know why our society keeps drifting towards absurdist insanity, if you want to know why in the face of all common sense Kevin Rudd dismantled the successful border protection policy and why to this day large chunks of our community still want to do the same, then you need to look at who these extremists are and their links to the mainstream left.
You need to remember their names so that next time they pop up on the television screen or on a radio news broadcast pretending to be decent human beings, you can know them for the Australia-hating traitors that they are.
You need to know this so that you can tell others. Call in to a talk radio show, write an angry email to a journalist, leave an angry comment under a news article online, just don't stay silent.
It might not seem like much, but every time these people are exposed for what they are their camouflage gets a tiny strip taken out of it. And without that camouflage to disguise just how much they hate this country, its people, its culture and its heritage, it is that much harder for more mainstream leftists to get into bed with them.
It's a long journey, but it needs to start with you. Next time a leftist is interviewed at a protest or as a "spokesperson", do what seems beyond the capabilities of the majority of the Australian fourth estate: type their name into Google and see what comes up.
These radical violent thugs only get away with hiding in plain sight because we let them.
It's time they were dragged out into the light.